California Pest Control Insurance – Is Your Pest Control Company at Risk?
Is Your Pest Control Company at Risk?
As the owner of your pest control business, we know that you are involved in every aspect of its operations. You maintain careful oversight of its financial records and day to day operations. You deliver high-quality services, and you take care of your customers' needs. You do this to protect the future of your company. However, is this enough? Unfortunately, sometimes, it isn't. No matter what size your business unless you have invested in adequate commercial insurance, it is at high risk.
Commercial Insurance for Pest Control Services
Commercial insurance is a cornerstone of any company's stability. Without it, you will not be able to protect yourself from unforeseen events like fire, natural disasters, theft, property damage, and liability. The right insurance can also provide coverage for employee injuries and losses that may be incurred by an interruption in your company's operations. Without insurance, your pest control business could be in jeopardy. In some cases, without insurance, a business owner may also have his personal property and assets at risk.
As a business in the pest control industry, you are faced with a few more risks than those in other sectors. Some of these exposures are related to the chemicals used to perform your job. While others are associated with the inherent risks in your line of work. This means that you need to take extra considerations when examining options for insurance coverage to make sure you've accounted for some of the unique risks your business poses, such as:
Exposure to toxic materials and chemicals.
Environmental risks linked with the use or misuse of chemicals and pesticides.
Employee or personal injuries while performing job duties (falls, respiratory illnesses, noxious fumes, etc.).
Professional liability exposures.
Damage to customer property.
Auto accident risks (particularly when carrying harmful chemicals that may leak).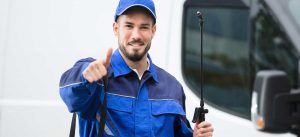 As you can see, there are a variety of risks related to your business that even the most careful and expert pest control operators may face. While a commercial liability policy for pest control companies may cover some of the general risks associated with operating a business, there are other exposures it may not cover. When building a comprehensive insurance protection program, it's essential to cover your business from all angles. Insurance coverages every pest control company should have:
General Liability
Exterminator's Liability
Fumigating Liability
Pollution Liability
Property, Contents, Equipment
Pest Inspection Damage Liability
Umbrella/Excess Liability
Workers Compensation
Commercial Auto
Another critical coverage every pest control company operator should be sure they have enough limits for is product liability. Even if your company does not manufacture the actual product being used, your company could be held liable for improper use, and it could cost you millions of dollars.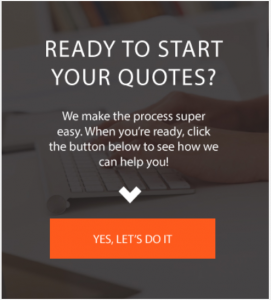 Why Pest Control Companies Need Product Liability Coverage
It seems that nearly every day, there is a new list of recalls on products that have been proven to be dangerous in some way to the consumer. Even with the highest safety standards and your best efforts, it is always possible that something you overlooked results in damages or injuries you could not have foreseen. When something like this happens, your company could face a lawsuit that could cost you a lot of money; fortunately, that is where product liability coverage comes in.
Product liability insurance is in place to handle any claim that might come at you due to something happening as a result of a product used. This type of coverage protects you for any liability stemming from injuries or damage caused by the products you use or produce. By carrying a good product liability policy, you ensure your company won't be put out of business by a lawsuit. However, you won't only be protecting yourself. When you take responsibility for your products by providing this kind of coverage, you also protect the consumers who purchase your product. If something happens, they will be compensated and will be more likely to trust your company again in the future.
Safety Standards Across Many Industries Are Always Changing
Keeping on top of the latest safety standards can be tough, but any good pest control company does their best. Still, when things slip through the cracks, and a product fails to live up to standards, you will be facing a recall. Of course, having to recall the product is the least of your worries; the odds are good a lawsuit will result. It would be best if you had product liability insurance to protect you from claims against you because of a safety issue that you missed and someone else noticed.
It's always a good idea to try your best to avoid this kind of problem, but there is no denying that these things happen to even the best pest control companies. From dangerous products to products that aren't labeled correctly, there are many ways you can find yourself needing product liability insurance.
Considering some of the recent recalls and product-related lawsuits in the news, you know that your company is not exempt from this risk. Maintaining a good product liability policy protects your livelihood if an accident happens as a result of the products you are using. With the proper coverage, you can be sure you won't suffer a substantial financial loss paying out settlements. Every company that uses specialized products should carry such a policy.
The Takeaway
Want to learn more about the insurance coverages your pest control company needs? Contact us today. Our insurance experts will help you build a protection program that covers your business from all possible angles. Your financial protection is our top concern. We have licensed insurance professionals happy to answer any questions that you may have to ensure that you feel confident in your insurance coverage.
We recognize that each pest control company has a unique business model and its own operational procedures. Since we respect the uniqueness of each company, we offer customized insurance protection for each individual business. We will answer your questions, and we will take the time to educate you about the different options available to your business.
Insuring your pest control business shouldn't be difficult!
Ready to get started, its as simple as 1,2,3……
1. Complete our online web-form by clicking —-> HERE
Or
2. Schedule an appointment with our Pest Control Team —-> HERE
Or
3. Call our office to speak with someone directly at 707-402-8887
California Pest Control Insurance, California Pest Insurance, California Insurance For Pest Control Companies, Ca Pest Control Insurance, Pest Control Insurance Near Me Ca, I need Insurance For My Pest Control Business. Vacaville Pest Control Insurance, Insuring my Vacaville Pest Control Company