California Collector Car Insurance – The Right Coverage Is Crucial
California Collector Car Insurance – The Right Coverage Is Crucial
Collector Cars, Classics, Kit Cars, Customs, Antiques and even Modern day Collectibles all have one thing in common, intrinsic value, that is sometimes hard to quantify. That makes insuring these beloved vehicles sometimes a little tricky, the good news, it doesn't have to be.
At Eastman Insurance Solutions we have been insuring collector cars for over 20 years, we know what they are, and how to properly insure them. It is unfortunate to find out a large majority of peoples dream cars are not insured correctly, and they do not figure it out until after there is a loss.
Here at EIS we partner with the nations best insurance carriers in the collector car space, one of those is an amazing company, American Modern Insurance, take a look at the video above for some insight into the differences in coverage's available, and what makes the right coverage a life saver when the what if happens. 
Actual Cash Value Vs Agreed Value (What is it, and Why Should I Care?)
Because most cars begin depreciating the moment they're driven off the lot, standard insurance companies insure your cars accordingly. They will adjust your payout based on what the car would be worth the day of the accident (prior to any damage occurring), instead of what you originally paid. This is referred to as a vehicle's Actual Cash Value.
Stated Value is coverage that reflects an amount that is "stated" at the onset of the policy. You tell your insurer what your car is worth (with proper documentation) and it is insured for that amount. The caveat here, however, is that the insurance company can choose to pay you either the Stated Value or the Actual Cash Value, whichever is less.
Alternatively, Agreed Value, coverage primarily offered by specialty insurers, is based on the proven value of your car as determined by you and the insurance company, according to appraisals, photos, or other relevant documentation. With Agreed Value coverage, the insurance company will guarantee that they will pay this agreed-upon value in the event of a covered total loss.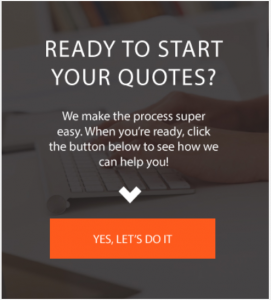 Ok, Now What, How Do I know what to insure my Vehicle for?
Because each car's condition is unique, there is no set "book value" for specific makes and models. The first step in insuring your collector is for you and your insurer to reach an agreement on the value of the vehicle. This value will be specified in your policy and your car will be covered up to that value without depreciation.
Note that, unlike everyday vehicles that depreciate over time as you add miles to them, classic cars may gain value. Make sure you adjust your coverage as the value of your auto appreciates.
A good starting point in NADA's classic car guide, while this might not be a definitive value, most insurance carriers will insure within this range without the need of an expensive appraisal. That being said, if you vehicle has intrinsic value above that of the vehicle itself he HIGHLY recommend getting an appraisal.
Hope this helps! If there's anything you should know about your insurance, this one's at the top of the list. Ask your insurance company what kind of coverage you have, and make sure it is Agreed Value. If not, give us a call TODAY 707-402-8887, you put too much time, energy and effort into your ride to not make sure its properly protected! 
California Collector Car Insurance, Ca Collector Car Insurance, California Classic Car Insurance, Ca Classic Car Insurance, California Collector Vehicle Insurance, Ca Collector Vehicle Insurance,